Tags
Books, Dragon Keeper's Handbook, Dragon Tales, Dragons, Dragons for Beginners, gifts, J.K. Rowling, Jessica Feinberg, Lady Trent, Marie Brennan, Shawn MacKenzie
As we lean into the last weekend of October, some of you who are familiar with MotD may be saying, "But wait. Did I miss Take-Your-Dragon-to-Work Day?"
No you didn't! This year, tomorrow, October 27, is TYDtWD. So tonight, give your Dragon a good scrub, burnish her scales, and remind her of proper workplace etiquette, for tomorrow she will be walking the halls of education, commerce, politics, you name it. It's time for Dragons to represent in the work-a-day world.
But more on that tomorrow.
Today is still about telling Dragon tales. Or, more specifically, talking Dragon books.
The time for gifting is fast approaching and so I offer a few Draco-centric suggestions for the Dragon lover on your Yule/Channukah/Kwanzaa/et al. lists, beginning for a not-so-humblebrag of my own. As the Dragons keep reminding me, being a WAFDE VIP does have its privileges, so here goes.
The Dragon Keeper's Handbook and Dragons For Beginners.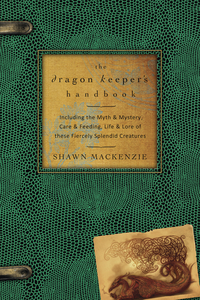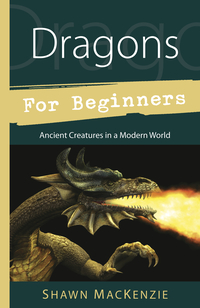 They are a hearty welcome to Dragon Country!
With hard science and myth, empirical wisdom, and original line drawings, The Dragon Keeper's Handbook is the draconic enchiridion for the modern world, providing everything you need to know about these extraordinary beings. From disparate theories of Dragon evolution and the golden geometry of their form to modern conservation efforts and how to release a well-weaned orphan back into the wild, this book answers all your questions, even those you didn't know to ask. From awe-inspiring Cosmic Creators to wee pisuhänds guarding hearth and home, discover the habits and habitats of Dragons and pseudo-dragons both familiar and rare.
Dragons for Beginners is an essential, comprehensive introduction to Dragons. Whether a casual dracophile or a dedicated Dragon keeper, come explore what Dragons have to teach us about the world and ourselves in science, religion, art, literature, and even occult studies. Discover how, with care and devotion, you can help save them from extinction.
****
Additions to the Draconic canon are made with every passing year. The following are among the more recent volumes I whole-heartedly recommend:
Within the Sanctuary of Wings: A Memoir by Lady Trent by Marie Brennan
The 5th in the Lady Trent series, Within the Sanctuary of Wings is a delight. Those who have followed her draconic adventures since A Natural History of Dragons will not be disappointed. (If you are unfalmiliar with the good Lady, I suggest the other volumes in the series as well: The Tropic of Serpents, Voyage of the Basilisk, and In the Labyrinth of Drakes. All are available at your friendly neighborhood bookstore or – of course – on-line.)
After nearly five decades (and, indeed, the same number of volumes), one might think they were well-acquainted with the Lady Isabella Trent–dragon naturalist, scandalous explorer, and perhaps as infamous for her company and feats of daring as she is famous for her discoveries and additions to the scientific field.  (Amazon)
Jessica Feinberg's Dragon series including Earth Dragons, Metal Dragons, and Water Dragons, are whimsically illustrated books available on Kindle.
I also want to mention a couple of up-coming publications:
For the Dracophile who has most everything, there is Fantastic Beasts and Where to Find Them: Illustrated Collector's Edition (Newt Scamander, J.K.Rowling; Olivia Lomenech Gill, Illustrator). A bit pricey but very elegant. And due out in time for Yuletide.
And, finally, for the younger at heart, a book coming out next year which captured my imagination: The Dragon and the Nibblesome Knight by Elli Woolland and Benji Davies.
These are but a miniscule sampling of the Dragon books out there. Anyone with further suggestions – or books of your own, please let us know. As the saying goes, the more Dragons between covers, the better.